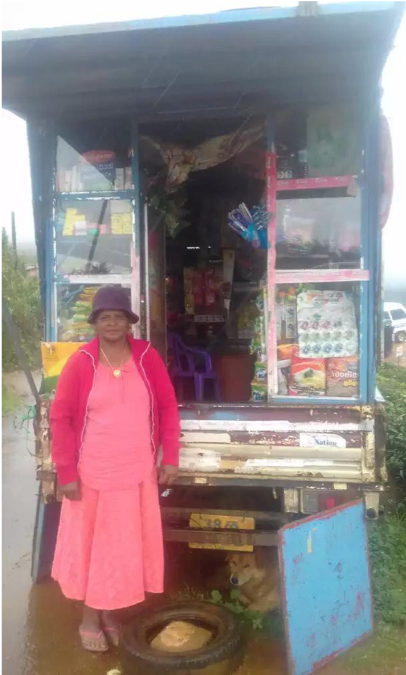 Beatrice is 60 years old and living with her husband in the Kalapura Village in the hill country of Sri Lanka. Her three sons and one daughter are married and living separately.
Beatrice and her husband were surviving off the goodwill of their children, and it troubled them greatly that they were a burden to their children.
Beatrice became aware of the microfinance loans being offered by the Mia Fratino foundation. Beatrice joined the women's group and obtained business development training. She decided to start a small business near her home using an abandoned lorry as a shop.
In the beginning, she had only a small number of customers, she bought and sold grocery items for a small margin. After a short time, she had expanded her business, introducing lunch packets, hot food items and fresh foods. She prepares good quality food at home and her customers keep coming back to her little shop.
She now also sells flowers and plants grown by the other women in her group. This extra sales avenue is a support to the women in her group and another product she can offer to customers and visitors passing through the area.
She has received friendship, guidance and support from the groups' community facilitator and the other women. Together with the loan from Mia Fratino, she has newfound independence, confidence and financial security.