During our discussions with the program facilitators in Nuwara Eliya, I asked them what practical assistance could we give which would make an immediate positive impact.  I had a few ideas, but did not expect Manori's answer – a multi-media projector.
As she explained to me, their major focus is on empowering and uplifting women in the plantation communities.  Giving them education, motivation and life skills to improve their lives in concrete and achievable ways.  They desperately needed a projector of their own to use for the regular training sessions.  Some time ago, their existing aged projector had stopped functioning, and ever since they were paying an exorbitant rate to hire one.  Having a projector of their own would save a lot of money, as well as having it on hand to provide high-quality training to the plantation communities as and when needed.
These women are isolated and marginalised, they don't have access to information in the same way that we do.  For us, information is only a click away, but for these women with low levels of education, and little or no access to libraries, computers, news and media – their connection to information is via the program facilitators and NGO's who venture into their communities.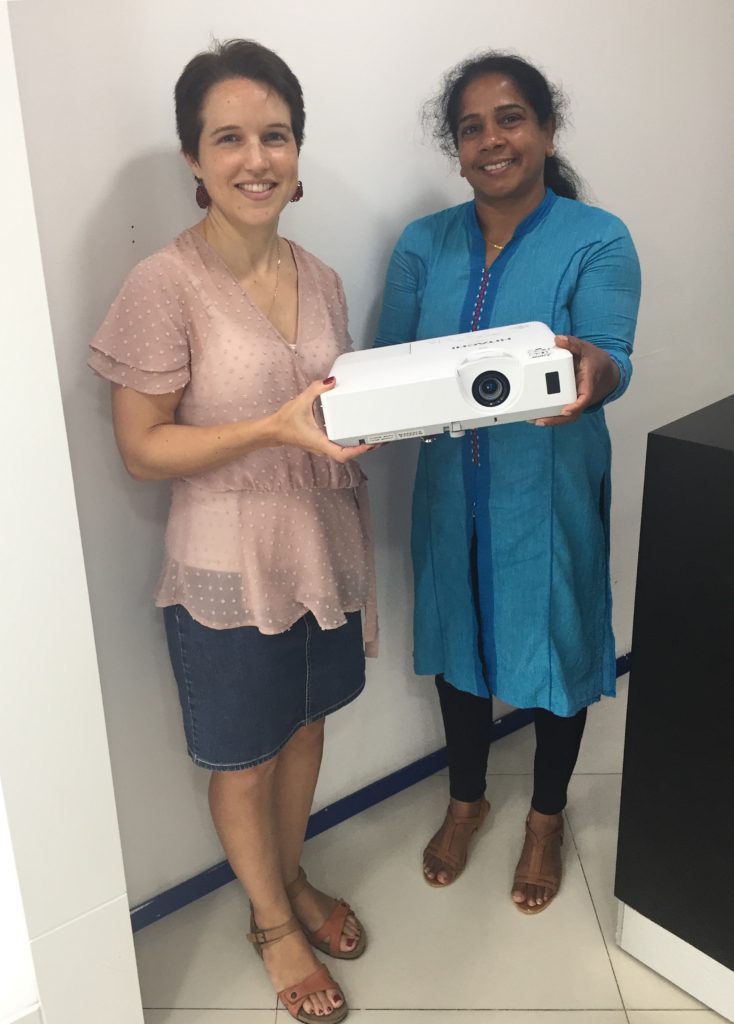 Options for state of the art electronics are limited in Colombo, but almost non-existent in rural areas, so Manori and I went shopping in Colombo and found a multi-media projector which was perfect for their purposes.  Manori had come down to Colombo for a UNICEF sponsored training course and was surprised by the impromptu shopping trip which followed.  As you can see from her beaming face, she was very happy with the outcome.
It hasn't taken long for the projector to be put into use and we are hoping that there will be more opportunities for Manori and her team to make the impact we are trying to achieve in 2018.