As our third micro finance program draws to a close we are very excited to share another woman's story, this is Thamara's story…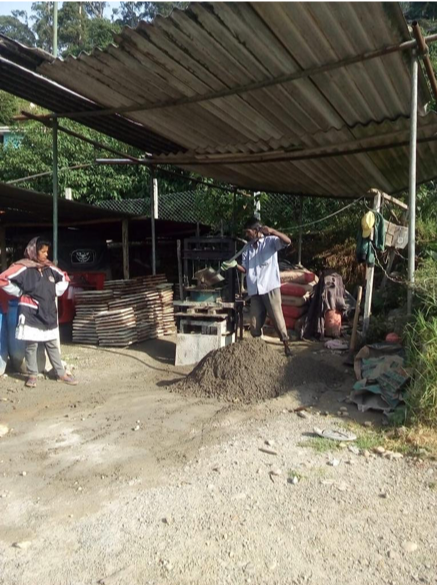 Thamara is a widow living with her two daughters and elderly father in the Shanthipura village in the chilly hill country of Sri Lanka. Her children are attending school and since her husband passed away she has been relying on her fathers meagre income as a casual welder.
During this difficult time Thamara heard about the loans being offered by the Mia Fratino Foundation. She decided that she would restart her husbands' business using the 25,000 Rs loan funds as seed finance to buy the raw materials. She paid casual labourers to make the bricks, and oversaw the operations.
When Thamara's husband was living, he had a small scale business producing concrete bricks (they are commonly used in Sri Lanka for building as a substitute for clay bricks). When he died she used her savings for his funeral expenses, and had neither the money or the will to continue his business.
As the bricks were sold she used the proceeds to buy further raw materials and the production continued in this way. Thamara now has a steady income to provide for her households basic needs and for the education of her children. She is now thinking about how she can market her business, and obtain more orders. The loan has been the start of a new chapter of her family's life, she has confidence in the future and takes pride as a new business owner.