One of the big financial burdens for our mothers is the start of the new school year every January. Although education is readily available for their children, the cost of new exercise books, pencils and if possible a new school bag is beyond the budget of most of our plantation mothers.
Last year Manori, our facilitator, suggested we help the Mia network women with the back to school burden. This was an opportunity to make an impact in the lives of the women we were preparing to work with in the plantations. By meeting the cost of the school essentials, it was a simple way to set a positive and optimistic tone for the new year ahead.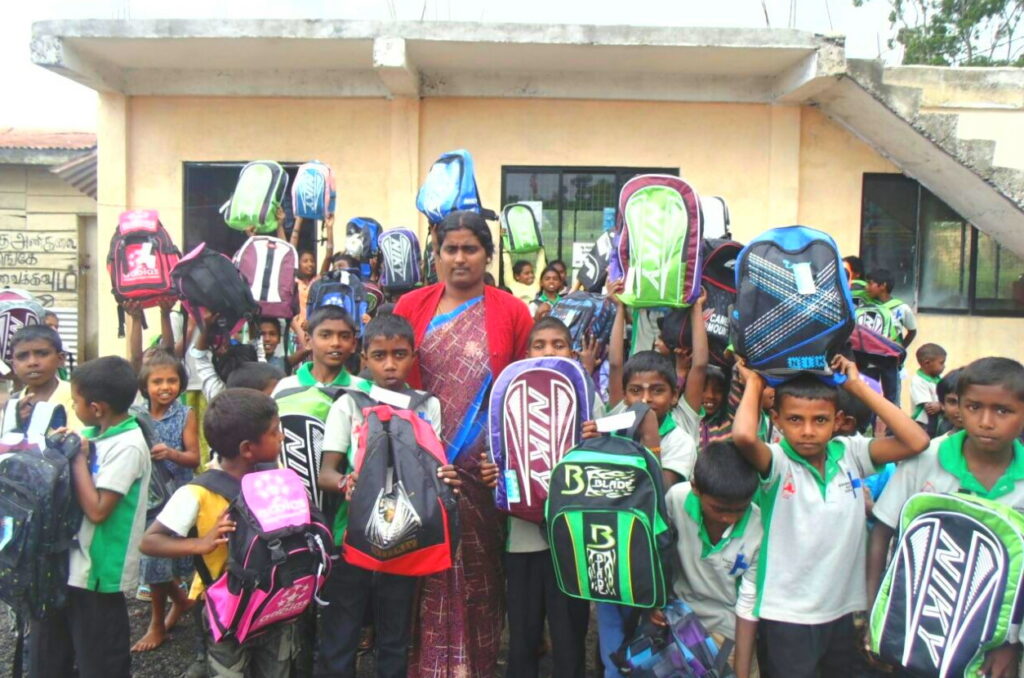 This year we are planning to go much bigger and kit out all 450 school children within our plantation network with exercise books and a new bag.
By doing so, we will have given a small but meaningful sense of relief for all the women in the network. Additionally, the new kit should uplift the spirits of the children so that the start of the 2020 new school year (although no child ever looks forward to it) will be a brighter one than 2019.
Now we just need to make sure our suppliers meet the delivery date – never a sure thing around here…